I've never been more than fifteen feet below the surface and that was after
wiping out on my surf board on a really big wave.
I'm sure you guys are familiar with this Tag, and it's a really cool watch.
43mm, Sapphire, Center Sweep Minute Hand, Bezel Compression Set,
Rubber Capped Pushers that can be actuated under water, 500M WR,
Diving Suit extension clasp, Helium release.
It's making me wish I dove. :-)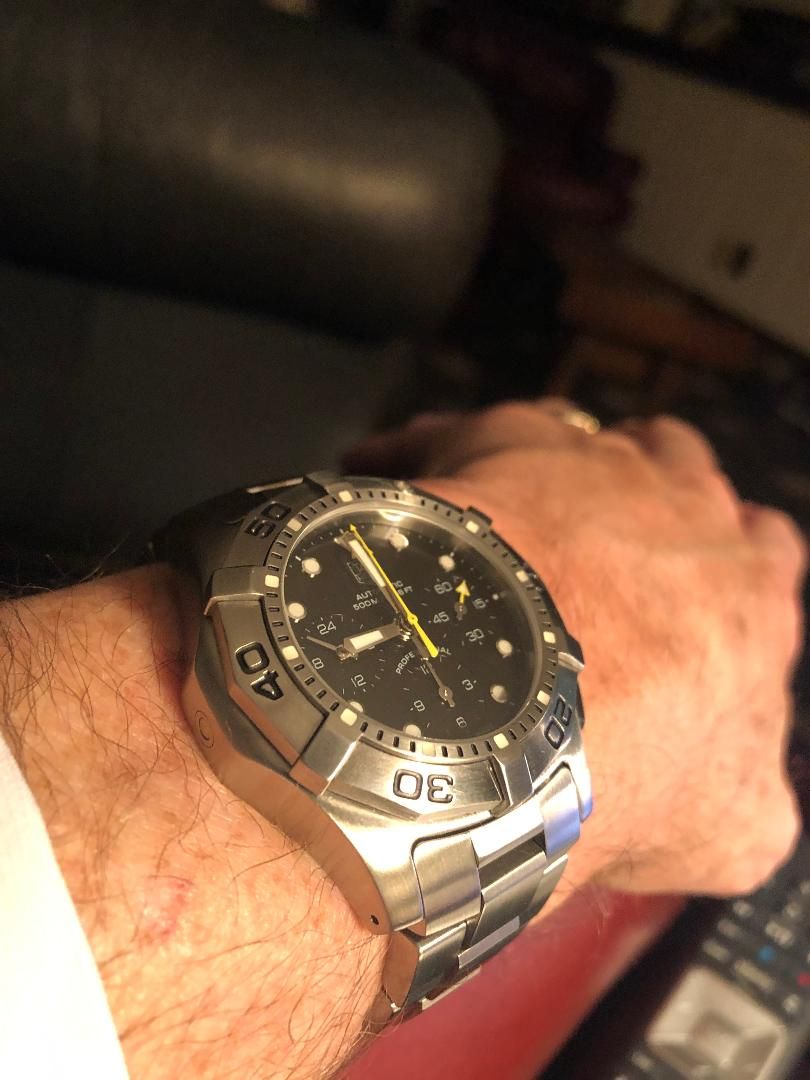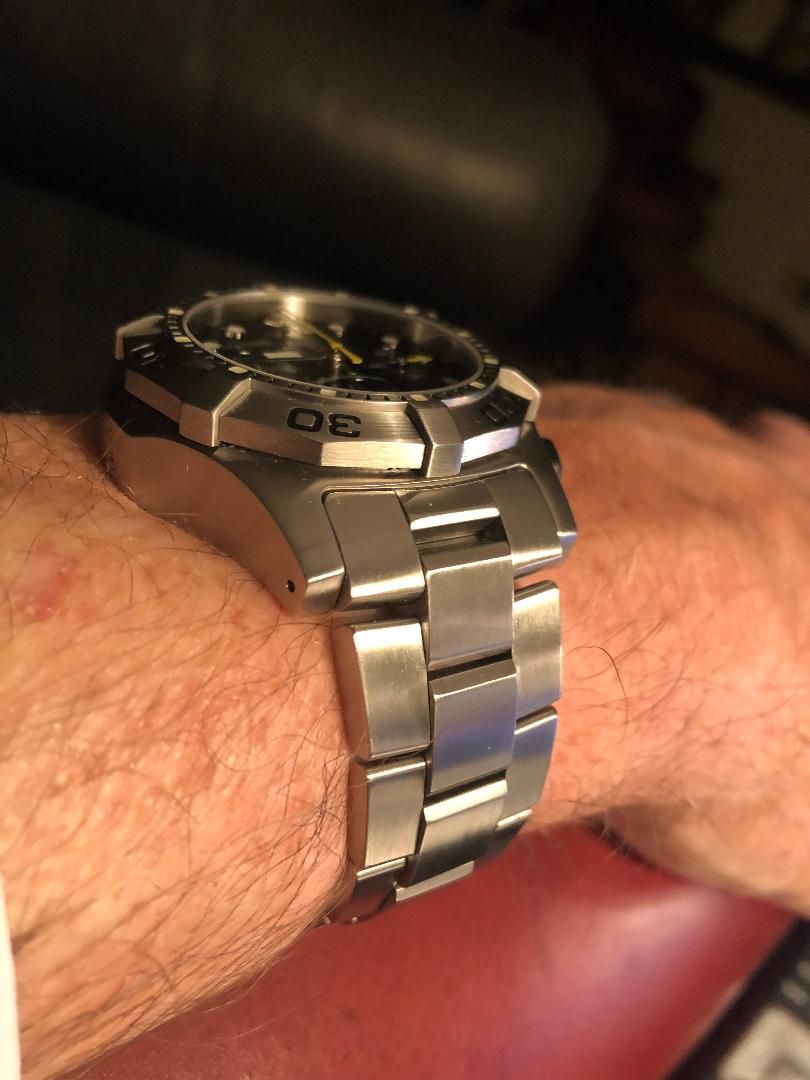 Kurt