I've had this Turtle for a few years now. The hands on it were slightly misaligned from the factory. I never addressed it when I installed the domed sapphire, so I thought it was finally time to get to it today.
Well, it almost went off without a hitch, but I noticed I scratched the silver part of the seconds hand.
Not having a spare, and knowing how that scratch would probably drive me nuts, I decided to give it some model paint.
Although I didn't plan to do this, it actually worked out okay and I like the pop of colour.
Why yellow? Because that's what I had...lol...
​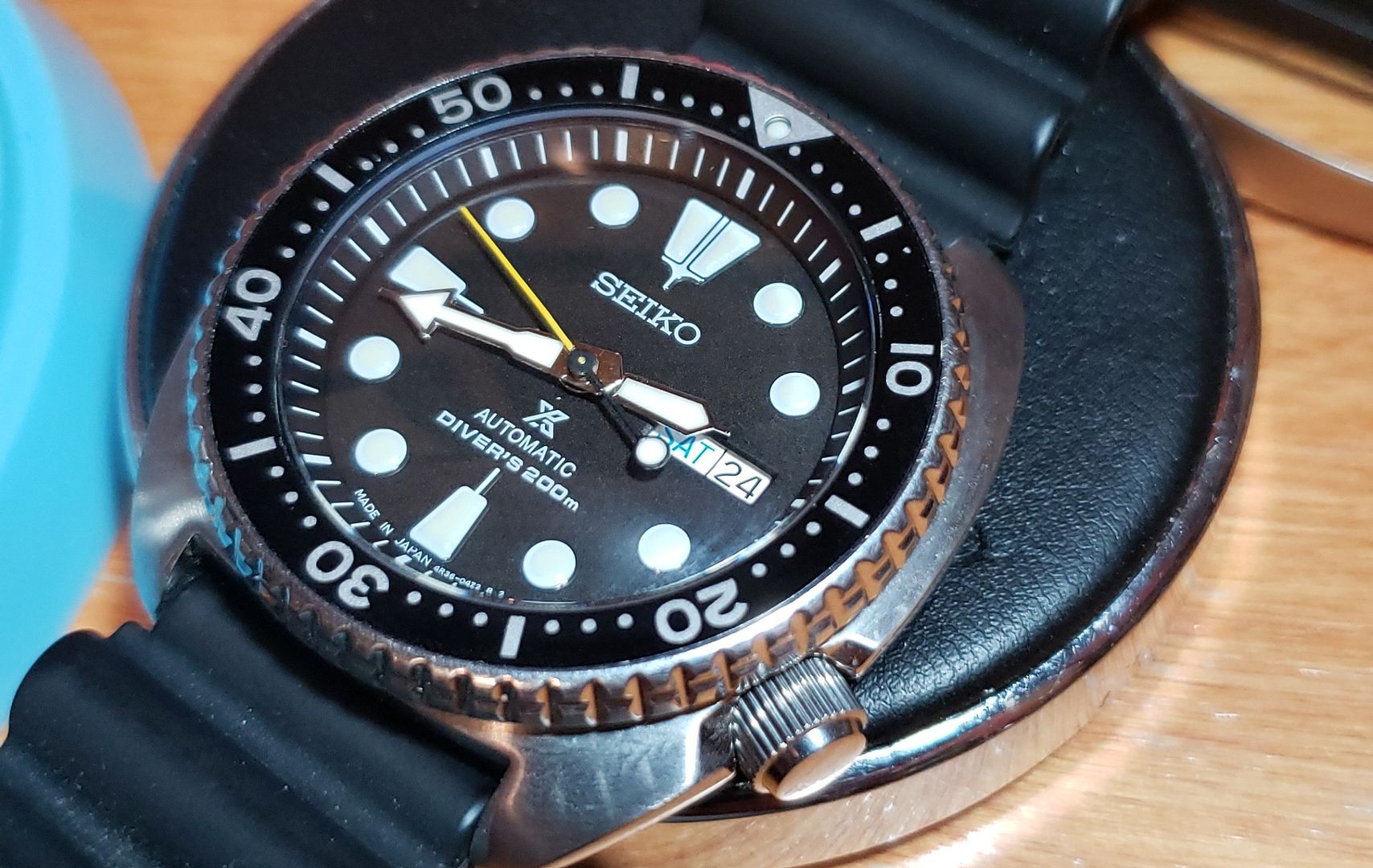 ​​​​​​