I needed a 'Watch Fix' so I bought this last weekend. It's
part of their archive series and I already own the 'moon
watch.' It was originally made in the early 70's and called
Stars & Stripes by its owners.
46mm, Sapphire Domed Crystal, Precisionist Movement,
Signed Crown. Very faithful in look to the original.
Cooler than I thought. It comes on a mesh band and blue leather
strap. I'm not a mesh fan, so I put it on a Panatime Croc. that I
had in storage.
Hope you enjoy....
Kurt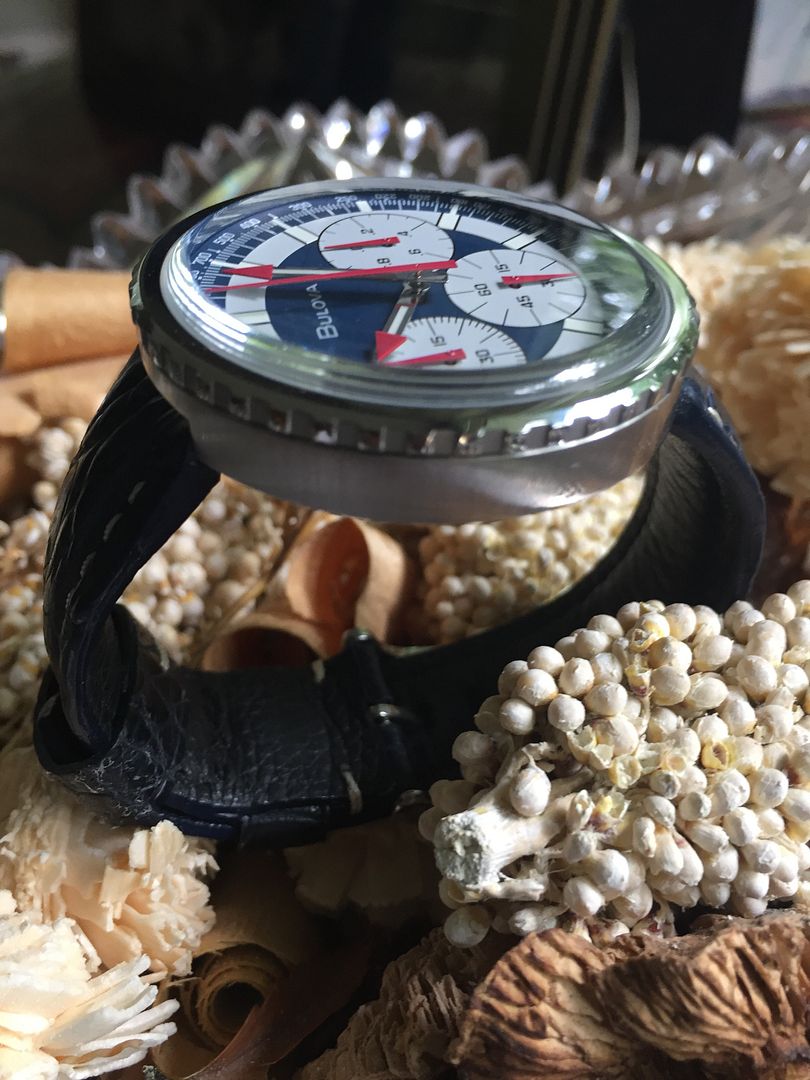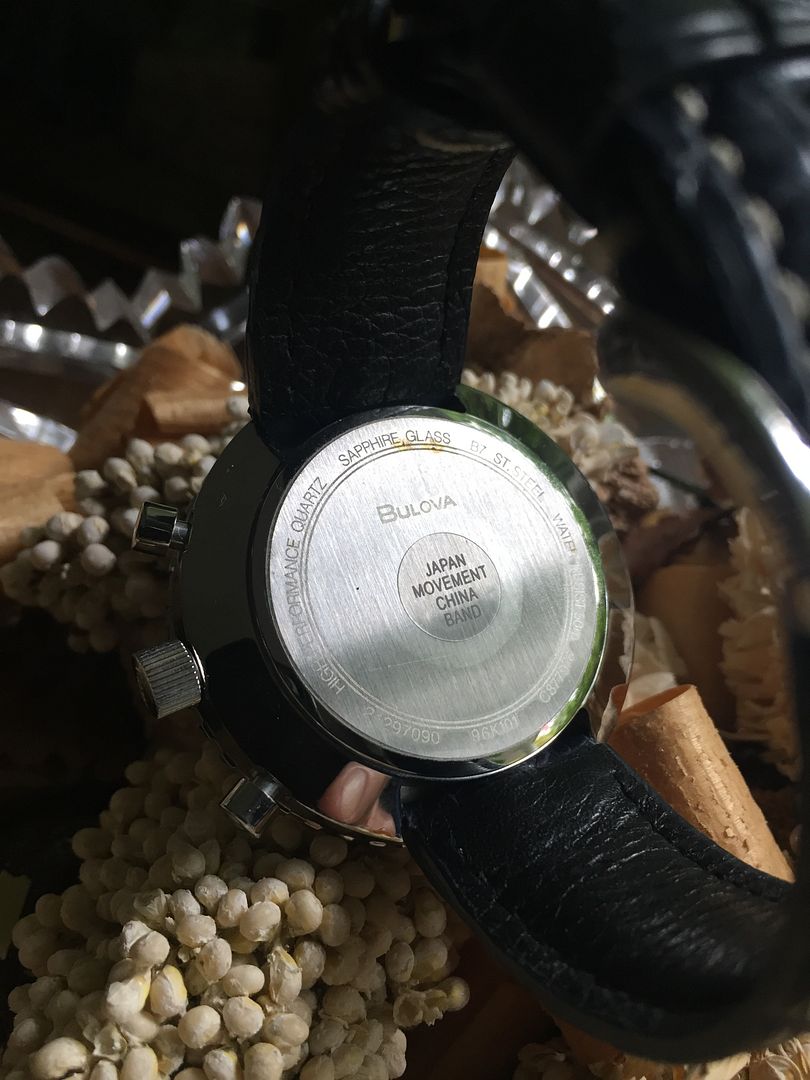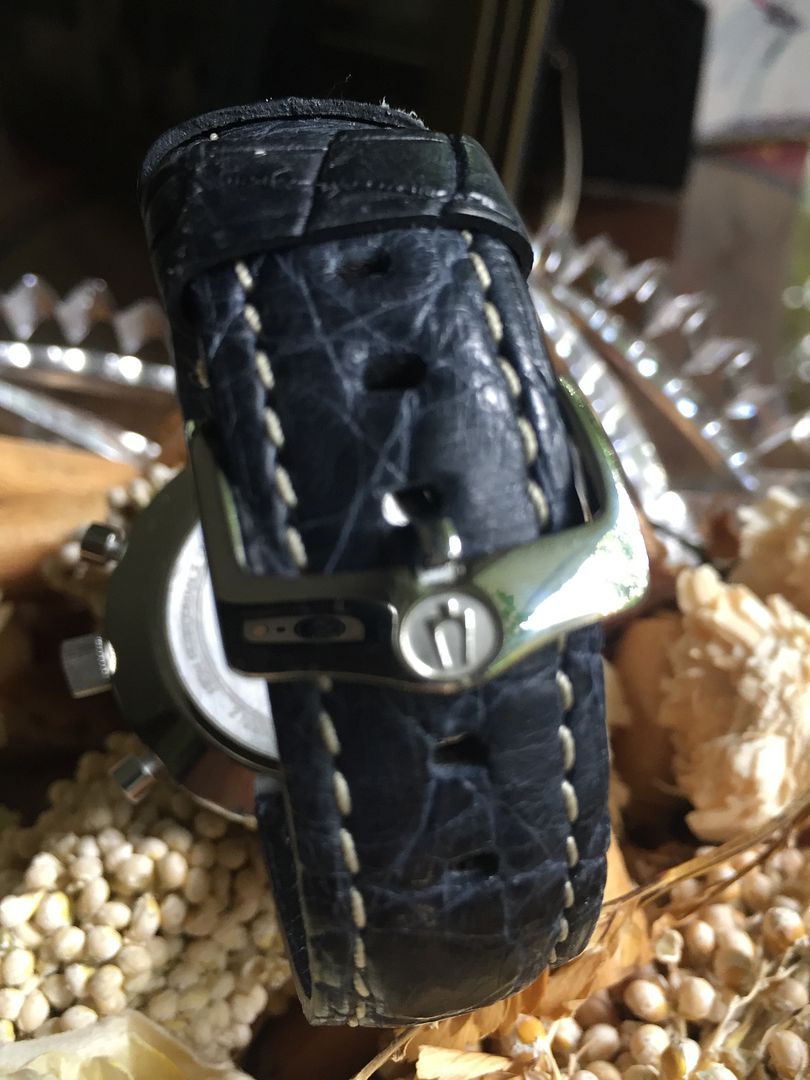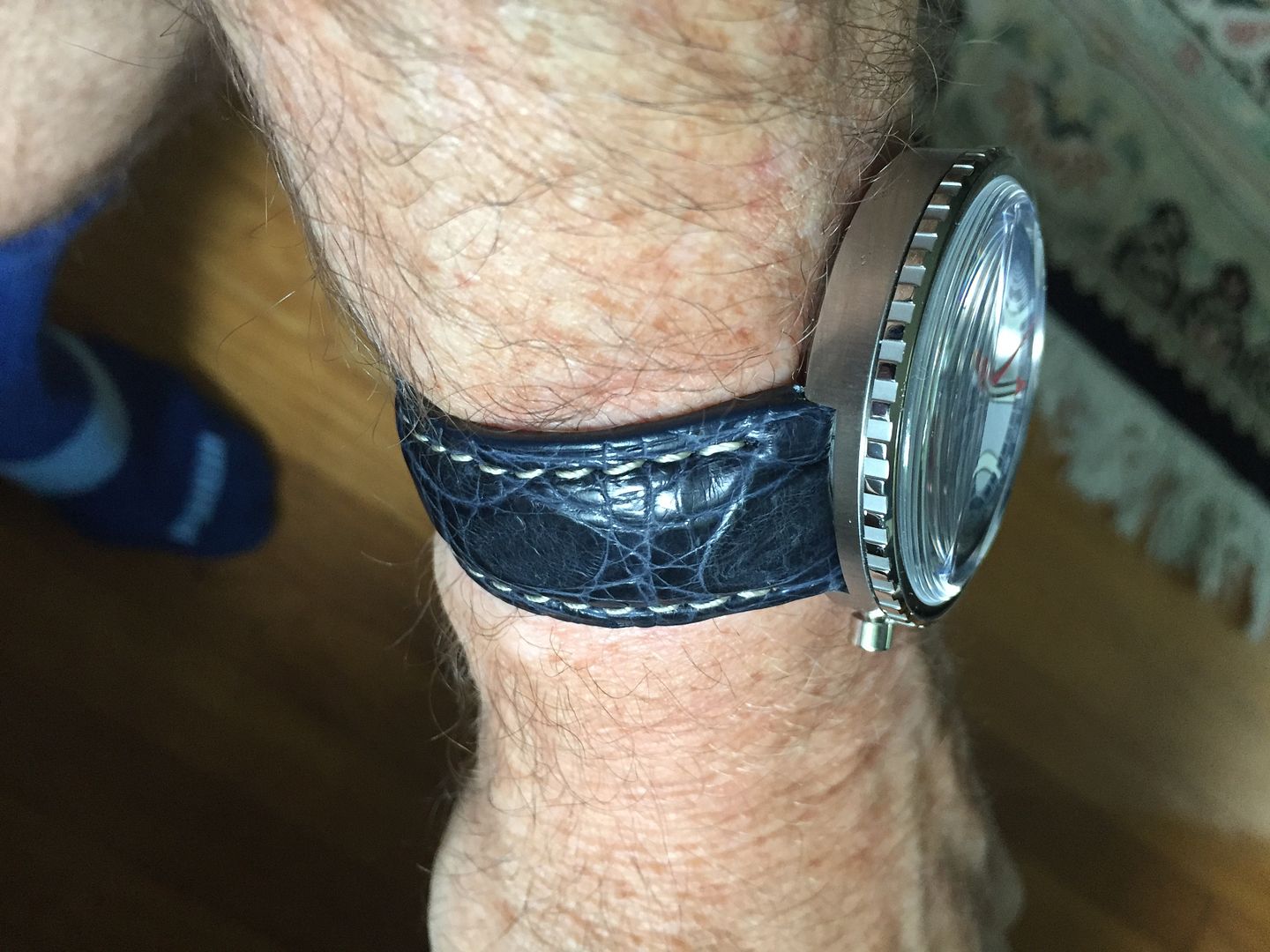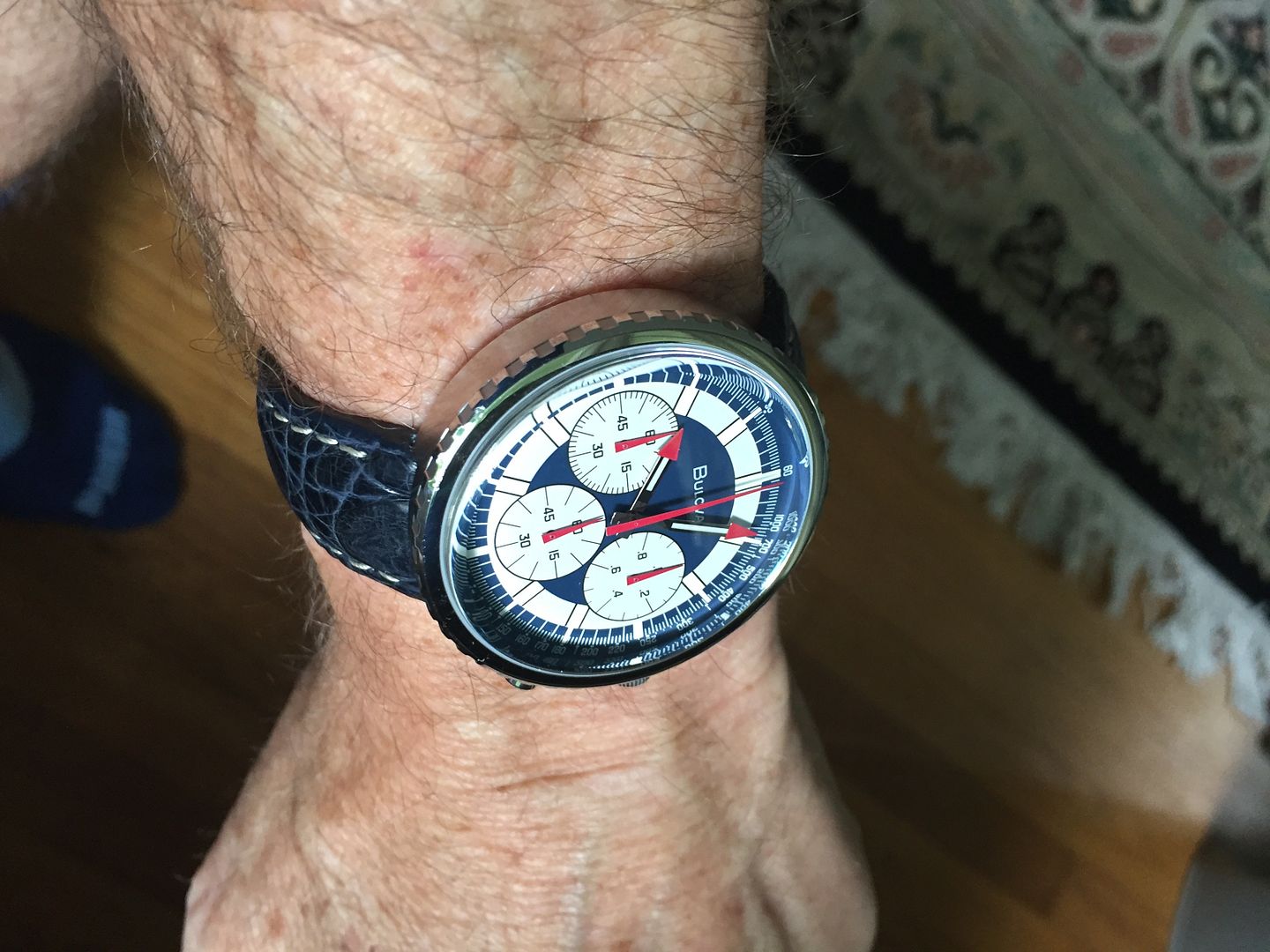 The Original....