Look what I discovered while perusing the Watch Forum Archive! My post with Phiotobucket photos intact!
Bear with me-lots of pictures. Also, ignore the lint...
My unloved near mint SS Manhattan V is off to a new home. Another Manhattan arrived; one that needs some TLC
Dirty, scratched, tarnished and there seems to be ruboff on the edges of the links and on the case.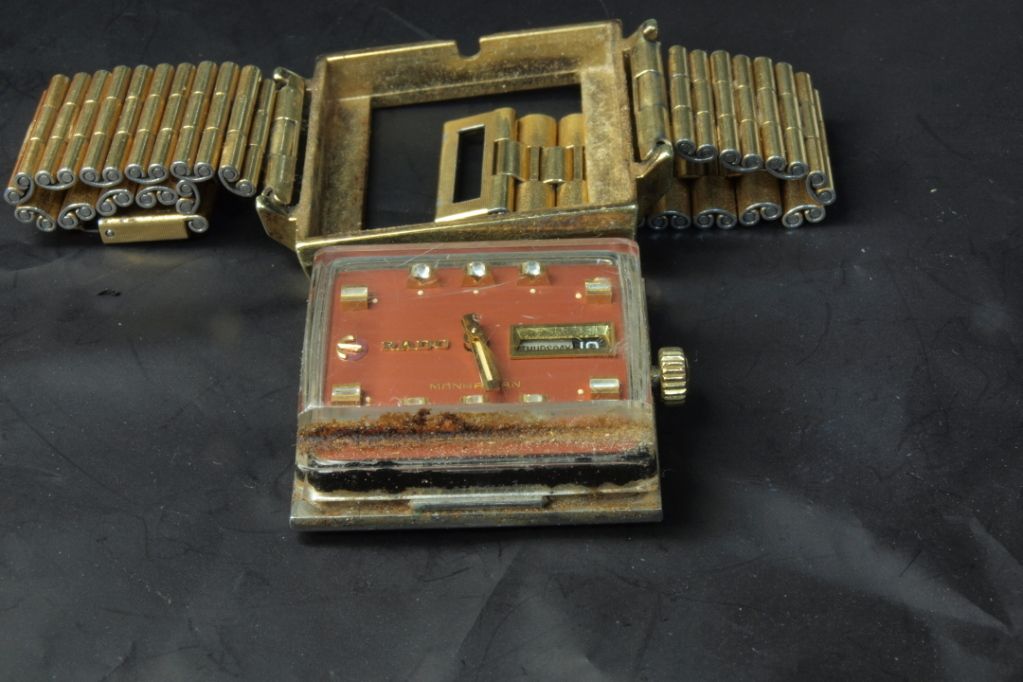 It's even dirty inside the case. On the other hand- The presence of the good/evil original Manhattan gasket seems to put to rest the question of whether or not the rust dial with crystal markers is authentic. It also bodes well for the As1859 inside.
The bracelet is dirty. It is stiff and some links are actually seized, so I took every single link apart and cleaned them.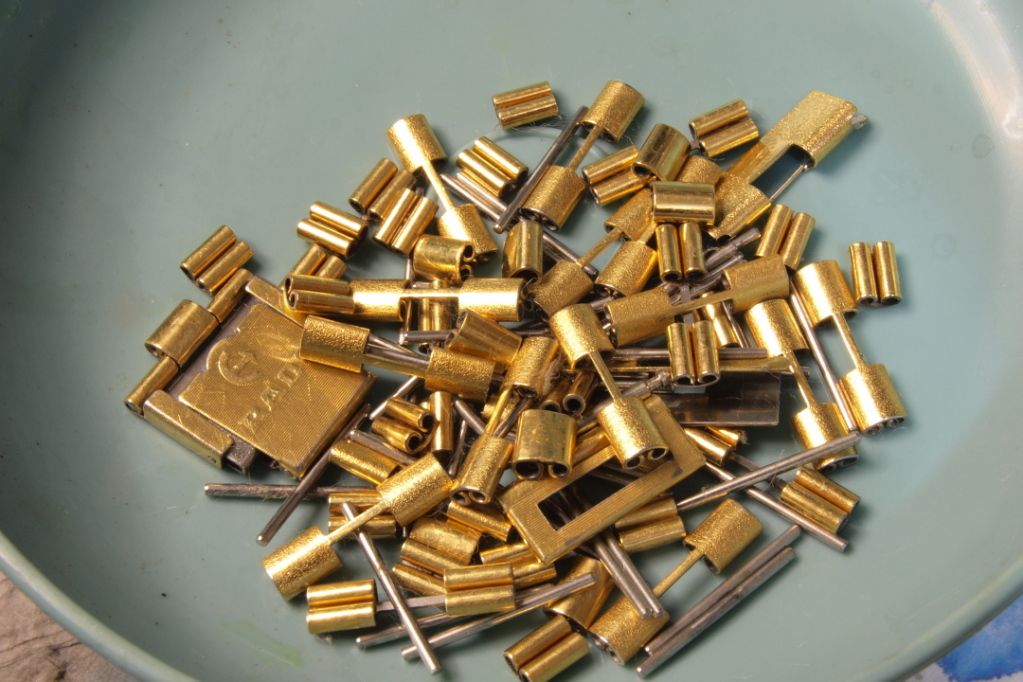 After cleaning. While it was apart I also polished the centre portions.
The cleaning solution and rag after.
The case cleaned but otherwise untouched.
A light sand and polish reveals one of the sharpest Manhattan backs I've yet seen. While it is still scratched the previously invisible Ref number revealed itself: 11819.
The sanded and polished signed crystal looks near mint with razor sharp bevels and even compound curves. The good/evil Manhattan gasket has kept the dial in mint condition and the Szwarofsky crystals glittering. The polished case is sharp and all the case engraving is still clearly readable.
Seven hours later: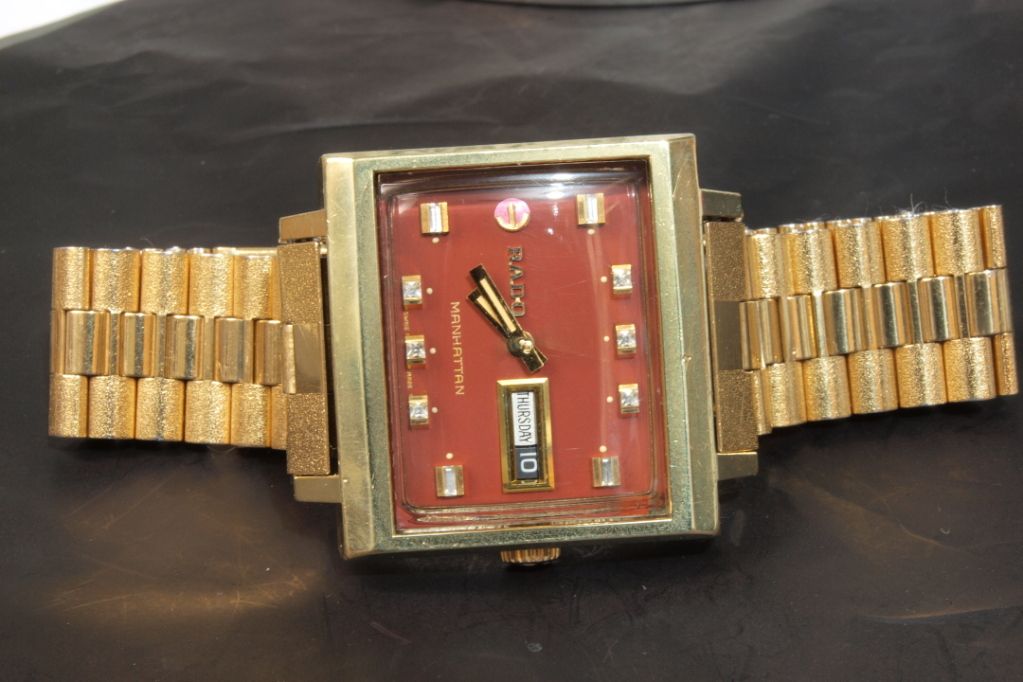 The reassembled three row,with a couple of links added. I love the lug ends.
I was initially going to replate regardless. I believe this watch is all original and right now it doesn't look like there is any ruboff at all. I will wait a few months to see if there is any tarnish before I decide on replating.
Thanks for bearing with me. Last but not least, an early morning wrist shot: