The portion in quotations is from Cindy. What brought about the change of heart? The arrival of this: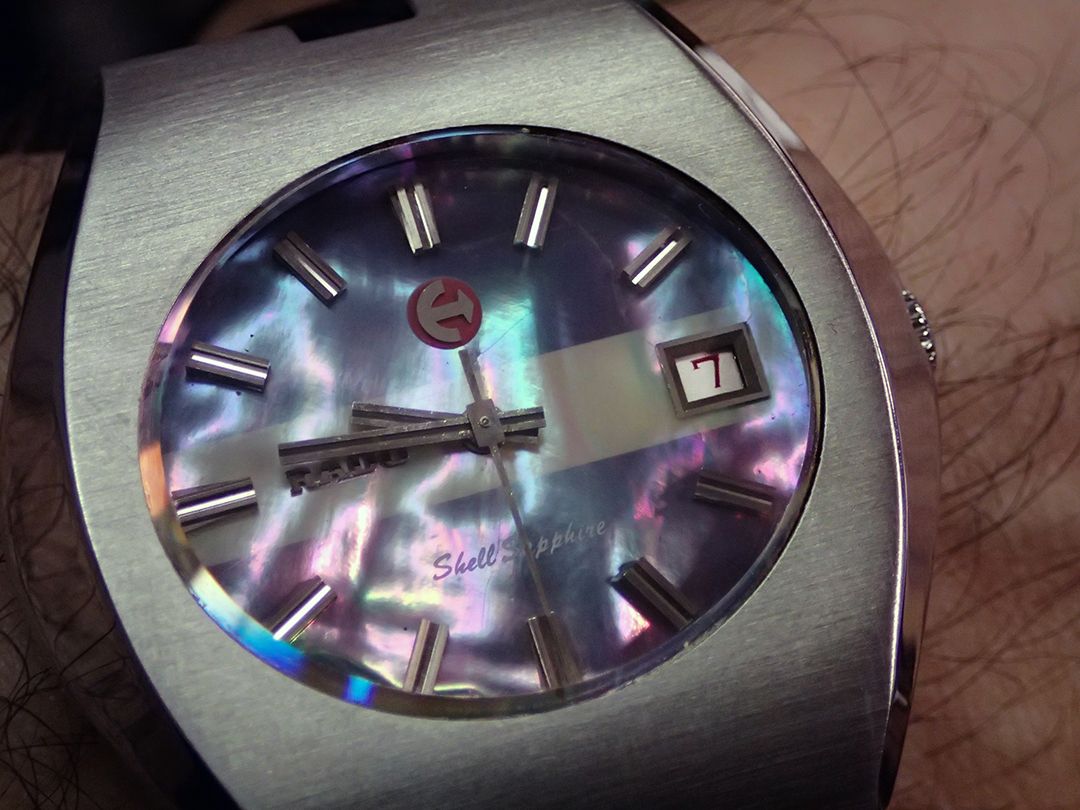 Just the one quick wrist shot for now. More pictures later. My misgivings about the size of the case vs the dial are unfounded. The case could be twice as large and one still wouldn't notice because of the dial. Comment from one of my employees: "But you can hardly tell the time!"
Pfft; as if that matters.